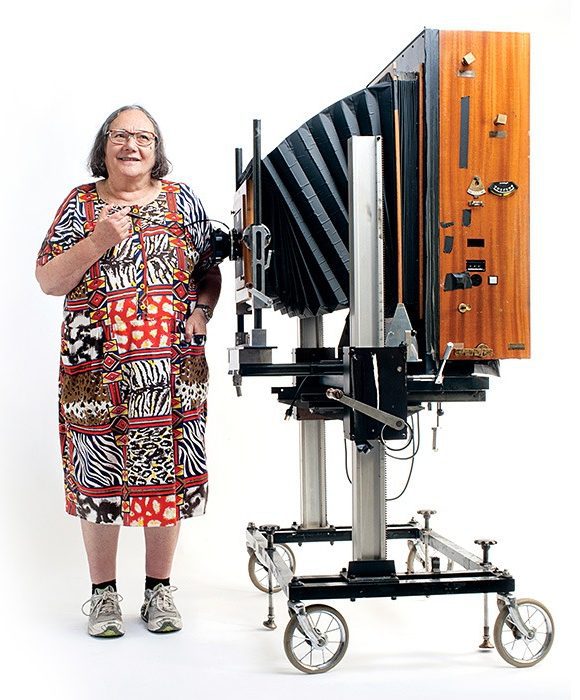 Photographer known for large-format Polaroid portraits
Elsa Dorfman took up photography in 1965, shooting the various acquaintances that cycled through her home and the readings and discussions she hosted around Cambridge.
When Dorfman finally published Elsa's Housebook: A Woman's Photojournal in 1974, she became the curator of one of the counterculture era's most intimate historical archives. The book captured firsthand shots of some of the century's most influential thinkers, including Beat writers Lawrence Ferlinghetti and Allen Ginsberg and feminist critic Andrea Dworkin. During these years, Dorfman also shot noted rock figures like Steven Tyler.
Dorfman's 20×24 Polaroid portraits have won her widespread fame. Her photographs are marked by their equalizing warmth, such as her 1995 work in the "40 Ways to Fight the Fight Against AIDS" exhibition and her shoots featuring women with breast cancer in the 1999 documentary No Hair Day. In 2016, her life and career were profiled in Errol Morris' documentary The B Side: Elsa Dorfman's Portrait Photography.