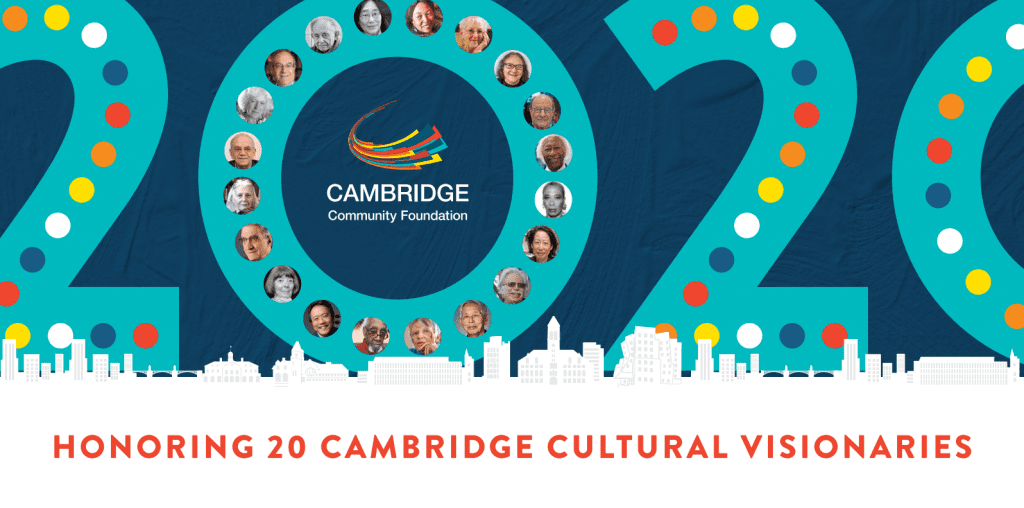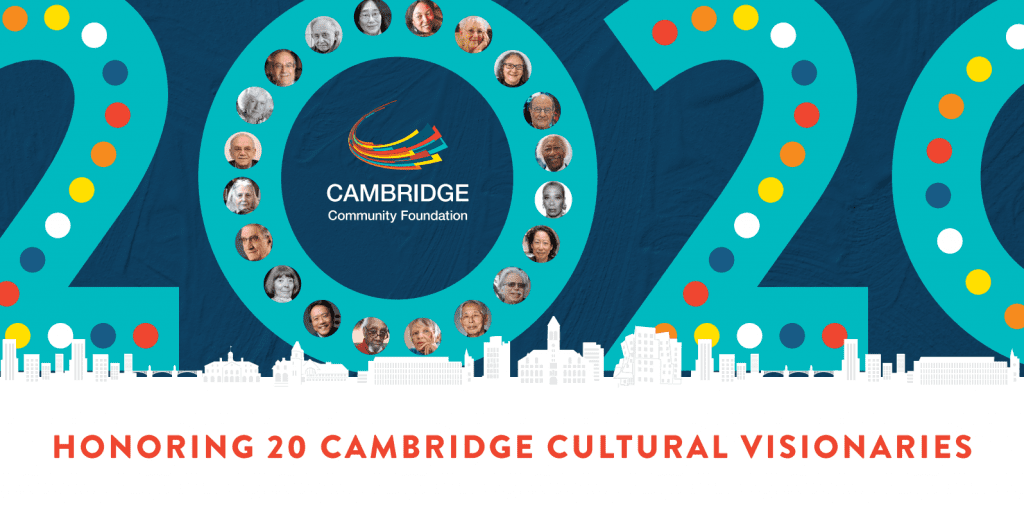 Our We are Cambridge Celebration is being rescheduled, given the measures underway to protect the health and safety of residents from the coronavirus and prevent its spread in our community, we will be rescheduling our April 16th We are Cambridge Celebration to the latter part of 2020. We're currently working with the event venue to secure a new date and will be in touch with an update very soon.
The Cambridge Community Foundation supports three visionary goals in our city: shared prosperity, social equity, and cultural richness. Join us for a lively evening focused on our city's cultural richness to:
honor 20 Cambridge Cultural Visionaries who are artists of national distinction and also our neighbors;
celebrate our city's vibrant, colorful cultural fabric;
launch the Foundation's new Cultural Capital Fund to cultivate creativity, build community, and support future generations.
The 20 Cambridge Cultural Visionaries
Playwright, Huntington Playwriting Fellow
Founder/artistic director of the Art of Black Dance and Music, Inc., educator
Photographer, activist, English teacher at CRLS
Photographer known for large-format Polaroid portraits
Artist, scientist, Nobel Laureate
Musician, founder of The Western Front
Modern jazz dancer, choreographer, teacher
Novelist, essayist, Cantabridgophile
Owner emeritus of landmark Harvard Book Store
Architect, urban planner, MIT Professor Emeritus
Author, two-time Newbery Medal-winner
Graphic designer, director of art and marketing design
Cellist, founder of Silkroad
Photographer, curator, and social scientist
US Poet Laureate, founder of the Favorite Poem Project
Co-founder of Club 47 (Passim), Folk New England, Culture for Kids
Founder/publisher of El Mundo newspaper
Quiltmaker, creator of First Night
Founder of Avid Technology, Inc., inventor of Media Composer
Documentary filmmaker
Celebration curated by Linda Chin, Arts and Culture Fellow, Cambridge Community Foundation